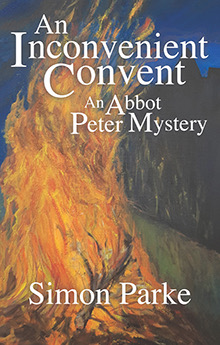 Is it Stormhaven's best kept secret?
The Community of the Holy Fire is a convent by the sea with a leader who has plans. Abbess Hildegard wishes to turn the community into a beacon of 'greenness' – a prophetic call to the world in the face of terrifying climate change.
'Green is not a hobby for fanatics,' she says. 'It is the warp and weft of all that is!'
But time and tide wait for no one, and on the night of the Great Bonfire, the abbess is killed in a manner no one deserves.
It is another case for DI Shah and Abbot Peter, as they attempt to find the sinner among the saints by the sea. Who could hate her so much – and why?
'Let justice roll!' said the prophet Amos, but the forces against it are strong and neither Shah nor the abbot will ever forget the Community of the Holy Fire, which some call, 'an inconvenient convent'.