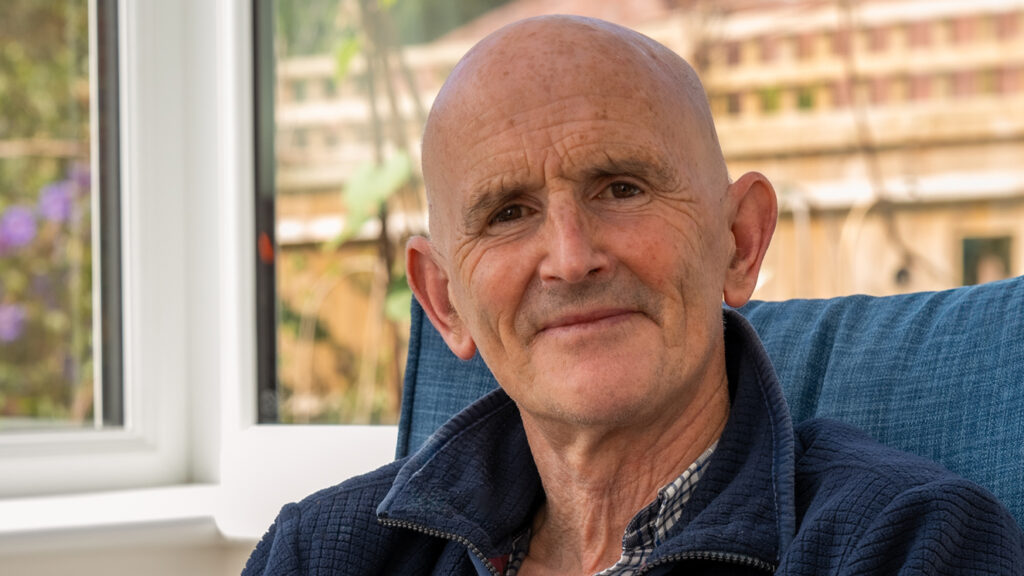 I offer meetings in both face-to-face and Zoom or phone settings. I am based in Seaford in East Sussex, if you would like a trip to the sea. That isn't a possibility for many people, and Zoom or phone calls serve well.
I don't work to a particular approach: I merely live the story in front of me and the transactions presently taking place, both internally and externally. But because labels are sometimes a helpful shorthand, here are some labels on offer:
Psychotherapy
Psychotherapy offers space to look at your whole life, past and present and to see how the two connect. Here we gain understanding of how we have become the people we are, and gain awareness of the health and damage that live side-by-side within us. And no judgment: As one client observed:
'When I first saw Simon, I said to him that if I told a therapist my full story, there was a possibility my head would explode and the therapist would thereafter need therapy. When I told him my full story, my head, thankfully, did not explode and he seemed fine. Therapy with Simon changed my life.'
Couples therapy
It can be great being a couple, and equally it can be very difficult. Financial pressures, work pressures and wider family transactions can intrude on relationships at home. As can our own issues. When the honeymoon's over, it can be good to talk. It's an honour to join with a couple seeking a way through the relationship jungle.
Enneagram insight
The Enneagram offers space to work with the insights of this ancient, yet ever modern approach to self-understanding. Read more about the Enneagram here. I have also written an Enneagram book called The Enneagram: A Private Session with the World's Greatest Psychologist.
Spiritual direction
This offers space for you to consider your ever-changing spiritual journey. It is an opportunity to consider those things which lift you; those which depress you; what is dying in you; and what is giving life. And who and where is God in this story?
Witness therapy
Witness therapy opens up space for your story to be told and heard in an affirming and supportive setting. In order to move on, trauma needs a witness to what has been. The answers to your future lie in your felt experience and understanding of your past. Sometimes we need a non-judgmental witness to unlock our past.
Work supervision
Supervision provides a safe place to consider who you are at work and how best you can deal with people and situations in that setting. Should I be changing my job? How do I handle my manager?
Mindfulness work
Mindfulness can enable us to move through past entanglements and future anxieties to the clear-sightedness and fresh energy of the present; to the power of now. Mindfulness is 'awareness of your present experience with acceptance'. And it's a quiet revolution. My book One Minute Mindfulness gives an idea of my approach to the journey into mindful living.
Read testimonials about Simon's personal therapy work.
If you would like to discuss personal therapy, please get in touch using the contact form below.