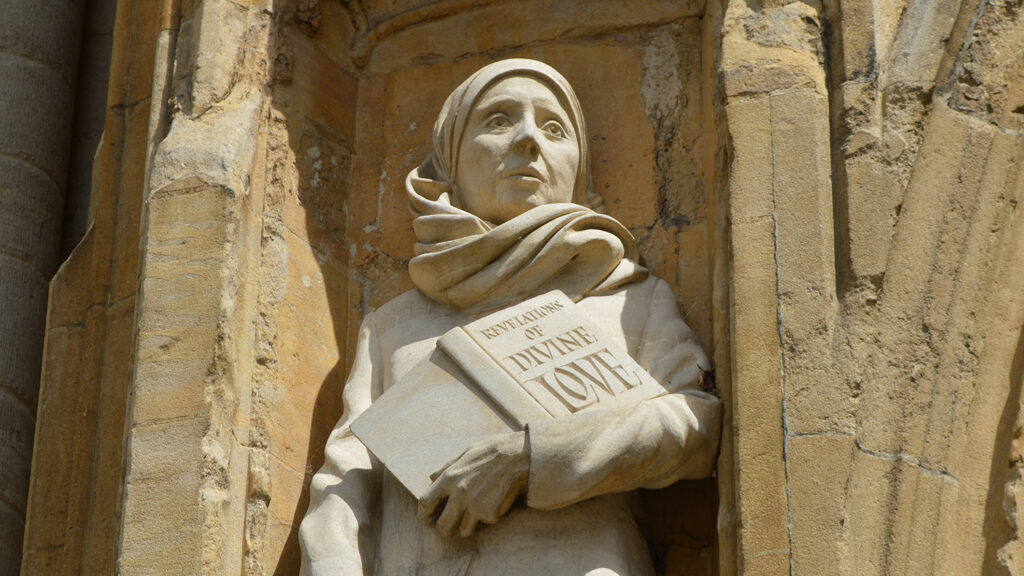 All Shall Be Well is a new musical around the life of Julian of Norwich. Unknown in her time but famous today, hers is a remarkable story.
Julian lived in the 14th century and is best known now for being the first woman to write a book in English. Had it been discovered at the time – its survival is a miracle – she probably would have been burnt at the stake. She did not live in kind or stable times.
Wisely, Julian wrote in secret. She became an anchoress, which meant she was 'anchored' to a place and sealed in a cell, which she could not leave. Some are imprisoned against their wishes, but Julian, who was then in her 30s, chose it. She wanted to reflect on and write about 16 remarkable visions given to her when she thought she was about to die. She had experienced a terrible illness at home and had already been given the last rites when the visions arrived. And life for Julian began again.
What she wrote in that cell is still being read today, all over the world. As she famously declares, 'All shall be well, and all shall be well, and all manner of things shall be well.'
Her words, full of remarkable encouragement and hope, are all the more astonishing given the times in whch she lived. In the 14th century, England experienced terrible plagues that killed over half the population of her beloved Norwich. They left piles of bodies in the streets and brought frequent famine. It was also a century of political upheaval, injustice and revolt, including the first organised uprising in English history, the Peasant's Revolt. It was a century when a brutal and greedy church offered only guilt, fear and hell to the faithful.
This was the unlikely setting for Julian's story of hope.
She called her book, Revelations of Divine Love, and this it is. But it contains also her inner struggles between darkness and light, despair and expectation. This struggle, with both the world and herself, forms the heart of her writing and the heart of this musical.
Julian died in her 70s, unknown beyond her home town. But she is not unknown today. It is ironic that a woman who hid herself away seven centuries ago is today such a public figure.
Hear and read about the 14 songs from the show:
Read more
All Shall Be Well: the Musical
About Julian of Norwich
The songs
The production team
Photo by Matt From London under CC BY 2.0