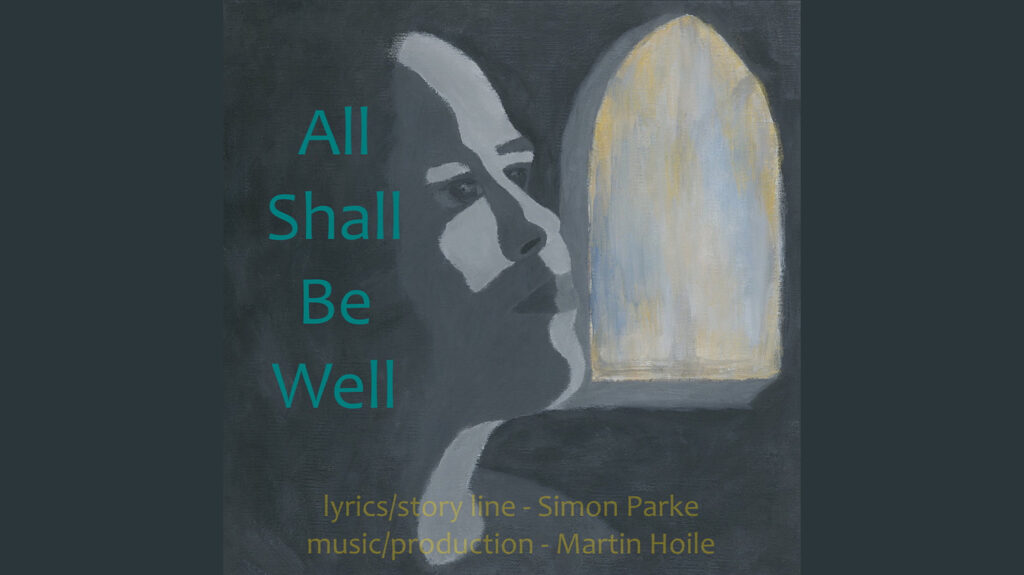 All 14 songs from the show are listed below, with some notes for context. If you would like to listen to all the songs, read the lyrics, or buy the complete album, please follow the links below:
All Shall Be Well album
All Shall Be Well song lyrics
The songs
Follow the links below to listen to each song.
This England – The scene is set, Norwich in the 14th century, a market town with strong trading links to Europe, whose people loved English wool. And we liked their Flemish wine.
St Agatha's Thigh – The Pardoners were made famous by Chaucer. They literally sold forgiveness to the desperate. The more you paid, the more you could be forgiven. Relic sellers also made the most of the gullible. There was money to be made from Christ's toe nail and St Agatha's thigh. This song is the commercial battle between the two.
One Day – John Ball was perhaps England's first revolutionary. A priest thrown out of his parish, he was a genuinely radical thinker who led the Peasant's Revolt. Here was a vision of England very different from that of the king, lords and bishops. Julian lived through the uprising, and she and John Ball may have met.
There's Just The Kiss – Julian celebrates the visions given to her on her deathbed on 8th May 1373. These revelations changed her life.
No Wrath – A gutsy celebration of Julian's shocking discovery there is no wrath in God at all. A rather different story than that told by her bishop, the raging and war-mongering Henry Despenser.
My Most Unlikely Throne – Julian is bricked into her cell, never to leave. Is she mad? Her friends and family think so. But Julian senses it differently.
When Adam Dug – John Ball, hunted down, now faces execution. But as noose and sharp knife awaits him, he sees only the equality of Eden, where no one had a title or lauded it over others.
No Answer – Julian enters a dark place, finding God's words powerless to help her. She has lost a husband and child to the plague. How can God speak of care?
The Fiend – As her writings record, Julian experiences a terrible nightmare, featuring a red-faced fiend, invasive and overpowering, who almost strangles the life out of her. Crucifying voices from her past invade her peace.
You Shall Not Be Overcome – God reassures the broken and terrorised Julian.
Tread Quietly – Julian slowly comes to terms with the loss of her child, aided by a beautiful vision given to her.
Made, Loved, Kept – One of Julian's most famous visions is of a hazlenut, found on the floor of her cell. In her mind, it becomes the world and speaks of hope.
Love Is His Meaning – Julian's questioning finally finds an answer. 'Have you ever wondered at the meaning of it all?'
All Shall Be Well – Julian, in her final moments, gives us a blessing.
Read more
All Shall Be Well: the Musical
About Julian of Norwich
The songs
The production team